Well, we're two weeks into the 10 Pound Race 2.0, and the results are in. Here's where we are so far.
MRS
Total score: -6
If you noticed me being a bit bitchy in the past couple weeks, it's probably because I've been seriously hangry… pretty much all of the time. But the good news is that it's working! I'm down six pounds, which is pretty awesome (for me) for only two weeks. Also, I've been working out a bit, but not nearly as much as I could. So I think if I ramp it up a bit I'll be in a really good place.
Here are a few things I have been doing…
Cutting carbs. Not completely but waaaay down. To keep from missing them too much we've been eating loads of carb "cheat" dishes like zoodles (or courgetti for the Brits), cauliflower rice and cauliflower pizza crust.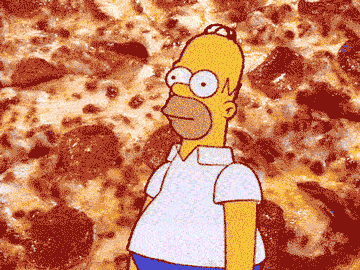 Drinking water. I realise this is an obvious one, but I got into a really weird place with a water. As in I hated it and pretty much never drank it. Seriously I would go an entire work day just drinking two small cups of coffee, one can of diet coke and two glasses of wine. That's it. Also I pretty much never had to wee. (Great for long car trips or crowded music festivals… not great for my health.)
Cutting sugar. I had gotten really bad about eating cookies, candy (damn you, endless boxes of Celebrations!) and cakes around Christmas. As you do. But it was definitely time to cut that shit out. But I can't seem to cure my sweet tooth and dessert cravings after dinner. So, instead of reaching for chocolate we've been having strawberries and raspberries with a bit of nonfat Greek yogurt and some Truvia sprinkled on top. No, I am not insane. This is definitely NOT as good as a chocolate chip cookie. But it does the job (ish).
Not boozing. This is the big one. People seem to be weirdly into Dry January this year – which is particularly strange for London, where everyone seems to drink all day every day. So it does make it somewhat easier that other people at work and in my social circle are in this with me. (Less temptation!) But, on the other hand, not drinking in January is actually a horrible idea. It's cold! It's dark! Pass the red wine! Sob. **Just to clarify, we're doing what I'm calling Mostly Dry January. So far, I've had only one night of boozing since we started the 10 Pound Race. But, we are going away next weekend and plan to drink all of the wine.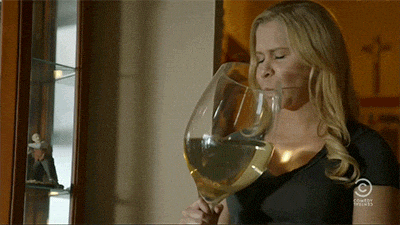 MR
Total score: -4.5, then -2, then ???
It was going so well. MRS had instigated a no-booze zone which wasn't too onerous. I had quite a lot to drink over the holiday and a quiet few weeks were definitely what the doctor ordered.
In the first week with a healthy diet and minimal exercise I'd managed -4 and thought I could have this whole thing tied up by week 3. However halfway through the week two I went up 2 pounds, and I must admit I got a bit disheartened. So much so that I refused to weigh myself this morning. MRS was understandably a bit miffed as it messes up the race posts.
My plan for the next couple of weeks is to either remember to take my gym lock with me to work or stop using the lack of a gym lock as a reason not to work out. That should do the trick.
Bring on the gentle jog on the treadmill. Hoo-Rah.